Commercial Christmas Decor Since 1980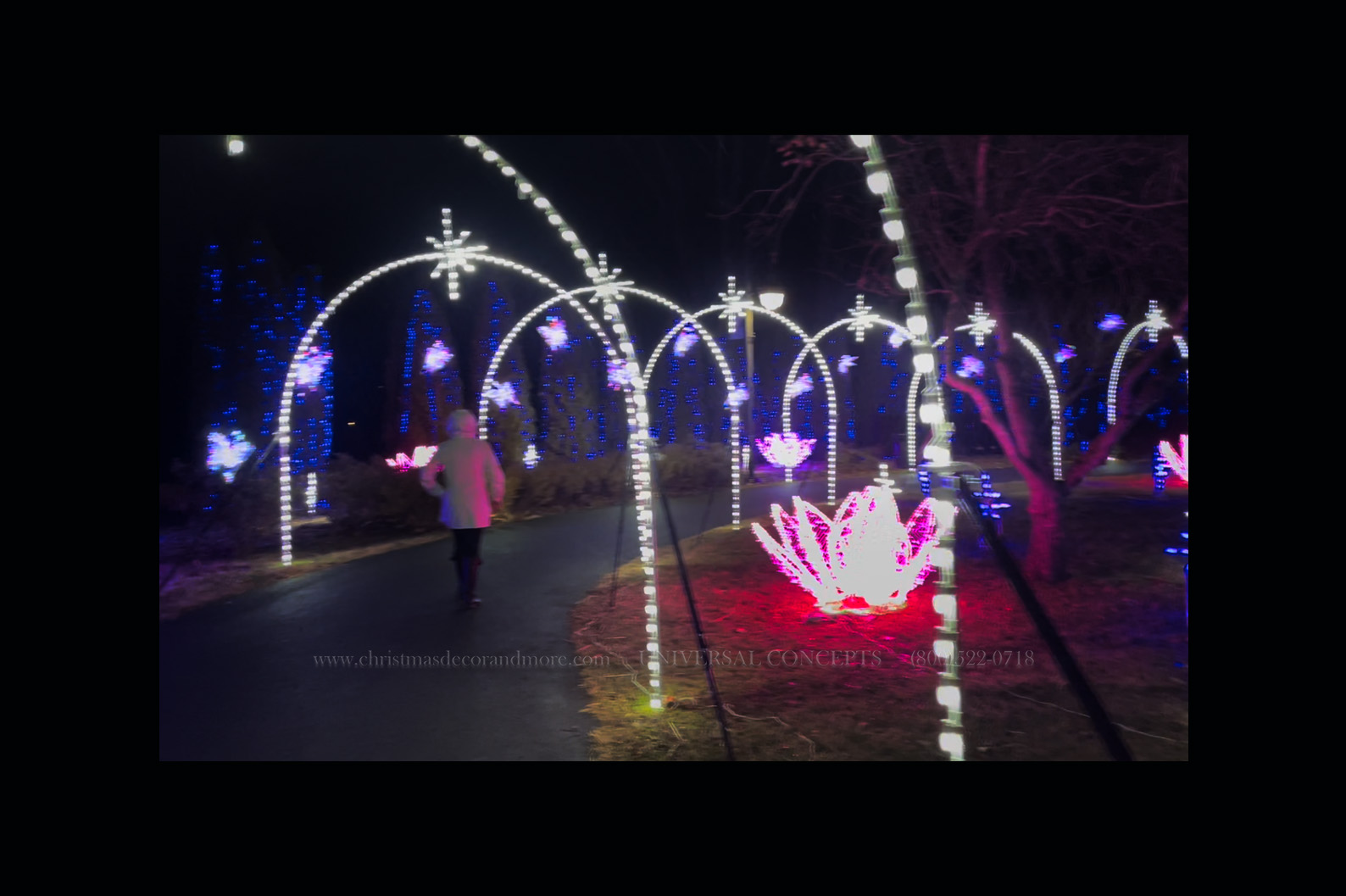 Since 1980 UNIVERSAL CONCEPTS has built its reputation on quality, service and design.  Transforming a downtown area into a "Winter Wonderland" or a lifestyle shopping area into a "Traditional Dickens Christmas Theme" is just a part of our everyday services.  From Custom Light Shows, Theme Park Decor, Botanical Gardens Decor to  Zoos, Churches and other Public areas....let us create something special for you!
Commercial Christmas Trees
Nothing says Christmas like a beautiful Christmas Tree!  Our giant commercial Christmas Trees are built to bring joy and excitement for many years!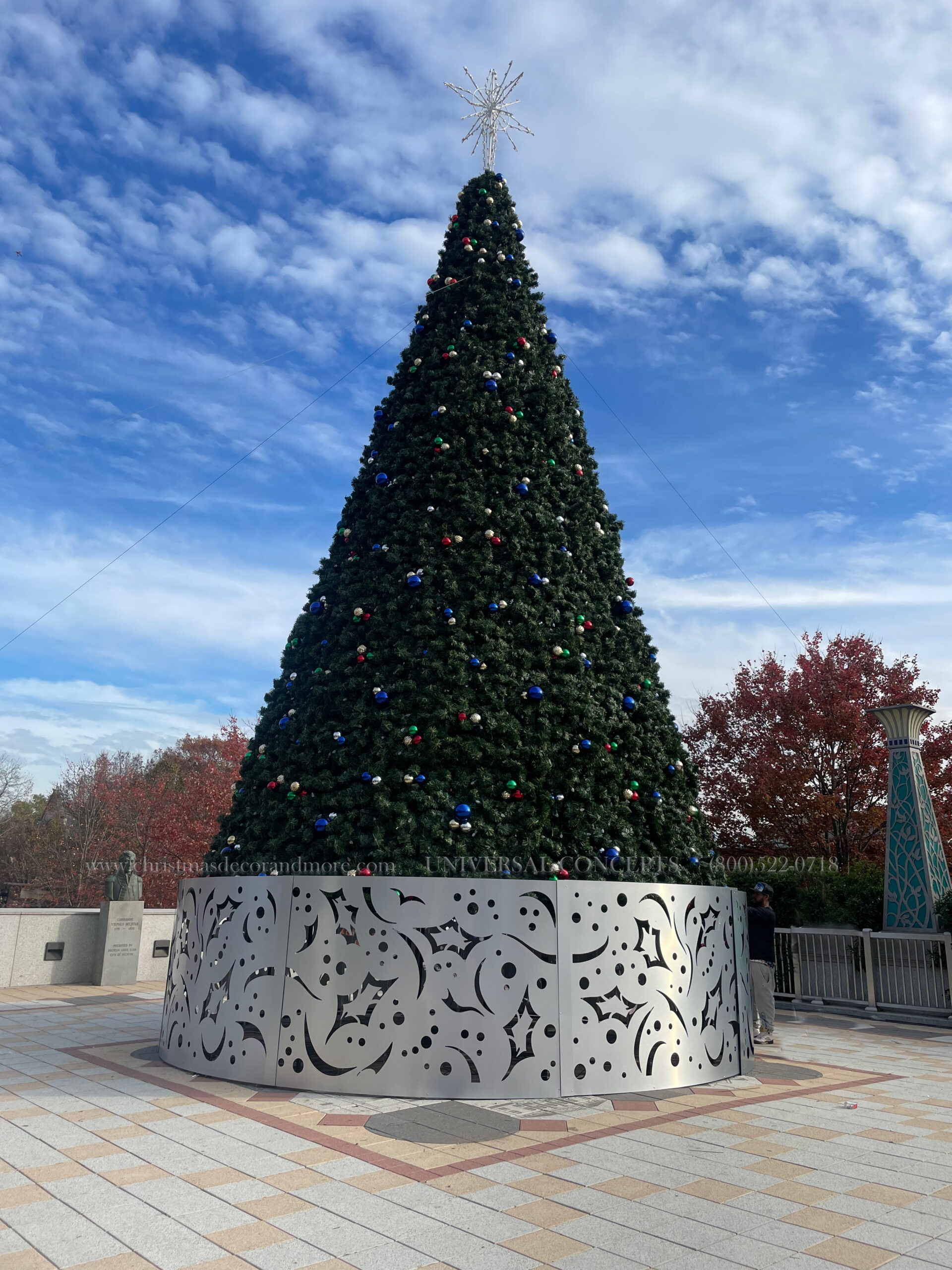 Ours were some of the first drive-through light shows in the country! Large or small, we have standard or custom-themed and custom-built light show displays to fit any budget. Santa and his reindeer can delight children…and programmable themed RGB light shows can dazzle your crowd with colors and light synced to your music. There is no limit to the holiday light show you can create with our help. We design, manufacture, install and program your show to be the best holiday draw in your area.
Main Street Holiday Decor and Accent Lighting
The details of your Main Street holiday decorations have been our focus for over forty years. We can create a holiday design for your City with lush, rich garlands, wreaths, bows with well-adorned ornaments and lights that will never go out of style.  Professional installation of peripheral building lights and the lighting of live trees is one of our many specialties.  View some of our outstanding projects, or call and request a quote!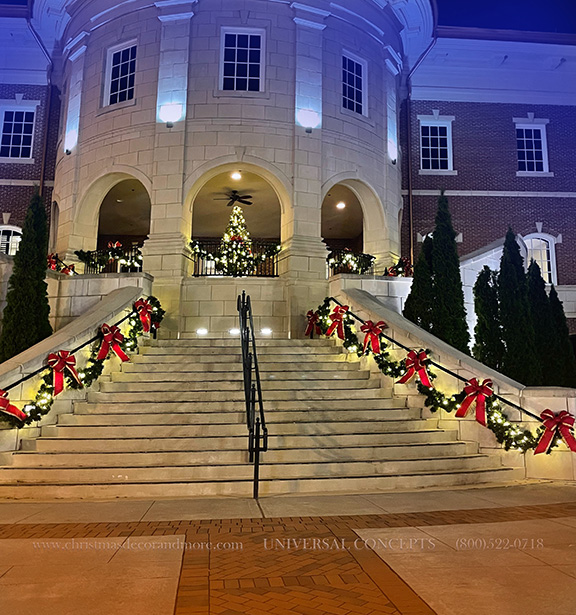 UNIVERSAL CONCEPTS
Commercial Holiday Light Displays and Special Event Lighting and Decor
Our currently featured YouTube videos show you some of our latest...